Grant access right from your fingertips.
Open. Click. Close.
All of our Smart Home appliances are synced with your mobile devices - an all access pass with just a tap.
Available for:
Access
Door Locks
With a Smart Home system, you have options. You can control your locks remotely or by door keypad. If you want to lock it up the old fashioned way, you can. If you want to make sure your doors are secure from work, you can.
Home accessibility is just a click away.
Features
Keypad Lock
Mobile Remote Access
Access History
Instant Alerts
Personal Access Codes
Easy Installation
Video/Image Snapshots
24-Hour Backup Battery
Garage Doors
Can't remember if you closed the garage door? It happens. Receive an alert and click to close.
Doorbell
Always know who's at your door. Receive text message alerts and video notifications straight to your mobile device
Control your climate.
Energy
Thermostat
Never get up in the night to adjust your heat. With just one click you'll always wake up just right. Conserve energy and create a schedule that works with you, every day of the week.
Features
Mobile Remote Access
Temperature Alerts
Touch Screen Display
Auto Mode
Customizable Schedule
Two Year Battery
Z-Wave Technology
Energy Efficient
Lightbulbs

Our cutting edge LED lights come with Z-Wave technology. Simply screw in the bulb and connect to your other smart devices.




No wiring. No plugs. No hassle.

Wireless Control
10x Less Energy Use
Programmable Schedule
Video
Engineered for your peace-of-mind.
Indoor Camera
Our cameras include IR illumination and easy wireless setup for the outdoors. Come nightfall, you won't have to worry about being kept in the dark.
Outdoor Camera
Sleep soundly knowing that you'll never have an unexpected visitor. Complete with motion sensors and night vision, you & your family can dream easy.
These eyes will see them coming.
Let's give you a complete picture of your household's activity. Access live video from your mobile device and receive visual alerts to your mobile devices. You'll know if your package has been dropped off and if your child left the house in time for school. You won't miss a thing.
The motion snapshot feature paired with motion detection let's you know the who, what and where while you're away. Once triggered, all videos and images are recorded and sent directly to you for easy access.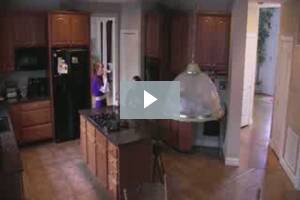 Kitchen Video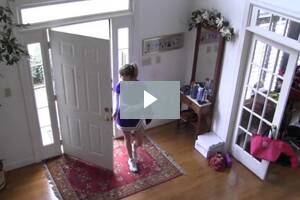 Front Door Video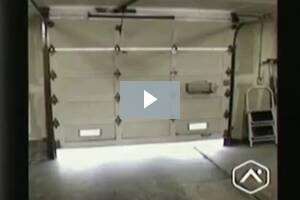 Garage Door Video
Believe in your household.
You can rest assured, finally.
Never find yourself with unexpected misfortune.
Everything you need to protect your home is in your hands.
Environmental
Nothing will slip past these detectors.
Immediately receive notifications of sudden changes in your home setting. You will know there's smoke long before you'd ever see it.
Smoke Detector
The second a rise in temperature is detected, you'll know. Where there's smoke, there's fire. But we won't let it get to that.
Carbon Monoxide Detector

Now, you can see the invisible. Swipe to control your HVAC the moment carbon monoxide is identified; preventing it from traveling throughout your home.

Flood/Freeze

We won't just send you a general alert, we can tell the difference between temperature drop or spike. Whether a pipe seems abnormally cool or water is detected somewhere it doesn't belong, we'll be letting you know exactly what the issue is.
Get notified of an emergency.
Stay connected.
Know when your kids get home from school and what's going on while you're away. You can keep in touch with your household, from wherever.
The brains behind the operation.
Control Panel
We made it accessible. We made it powerful. We made it smart. Our control panel keeps everything in order and works with you from start to finish. You can program everything - from making a pot of coffee from your bedroom to scheduling an energy saving mode when you leave each day. Welcome to the start of a beautiful partnership.
Door/Window Detector
Protect every access point. Nothing will slip past you with our tamper protected door and window contact. Even more of a reason to sleep easy.
Motion Detector
We can tell the difference between a person and man's best friend. So don't worry - these alerts will be saved for something more pressing than the dog hopping onto your favorite chair; something like an intruder inside your home. And if it happens, you'll know.
Key Fob
For even easier access, clip the key fob onto your car keys. With a simple click you can arm or disarm your system. Just click and go.
Panic Pendant
Simple to wear and easy to use. If anything were to happen to grandma, her call for help will never go unanswered. Don't panic, she has the pendant.
Secondary Control Panel
With the same interface as your main control panel, you'll already know how these work. Simplify your world further by installing several throughout your household. Left your phone on the kitchen counter? You won't even have to go down the stairs.
Glass Break Detector
It is an unmistakeable sound; and it definitely happens if you aren't around to hear it. But don't worry, you'll know it when it happens. Within an instant.
Energy Control Package

Access, Safety & Temperture Control
Make your world more manageable. Click, swipe and tap your appliances to function as you wish and create the atmosphere that's right for you.
Package Contents
Smart Panel
Access Contact (2x)
Electronic Doorlock
Smart Doorbell
Smart Thermostat
Lightbulbs (2x)
Firefighter
Motion Detector
Total Savings
Energy
A average of

42%

of home energy is spent on heating and cooling. That's almost half of your household's energy usage. With our smart thermostat programming, we let you cut that by approximately

21%

$23.07
Security
While feeling secure is priceless, the average homeowners insurance cost is

$650/yr

. We allow you to save up to

20%

with Security Insurance Savings, which can end up saving you

$130 a year

.
$10.83
Fire
Homeowners can spend an average of

$8,000

on fire and smoke damage repair. We can save you

5% off

your homeowners insurance and

$32.50/yr

.
$2.71
Monthly Average Savings
$36.61
Our top-of-the-line package.
Still at an incredibly affordable price of
$52.99/month
Check to see if AllianceHome is available in your area.
Always Expect 5-Star Service
Questions?
Give our Answer Department a ring!
1-855-297-4112